LMS for NGO
Why is it key for NGOs to use LMS?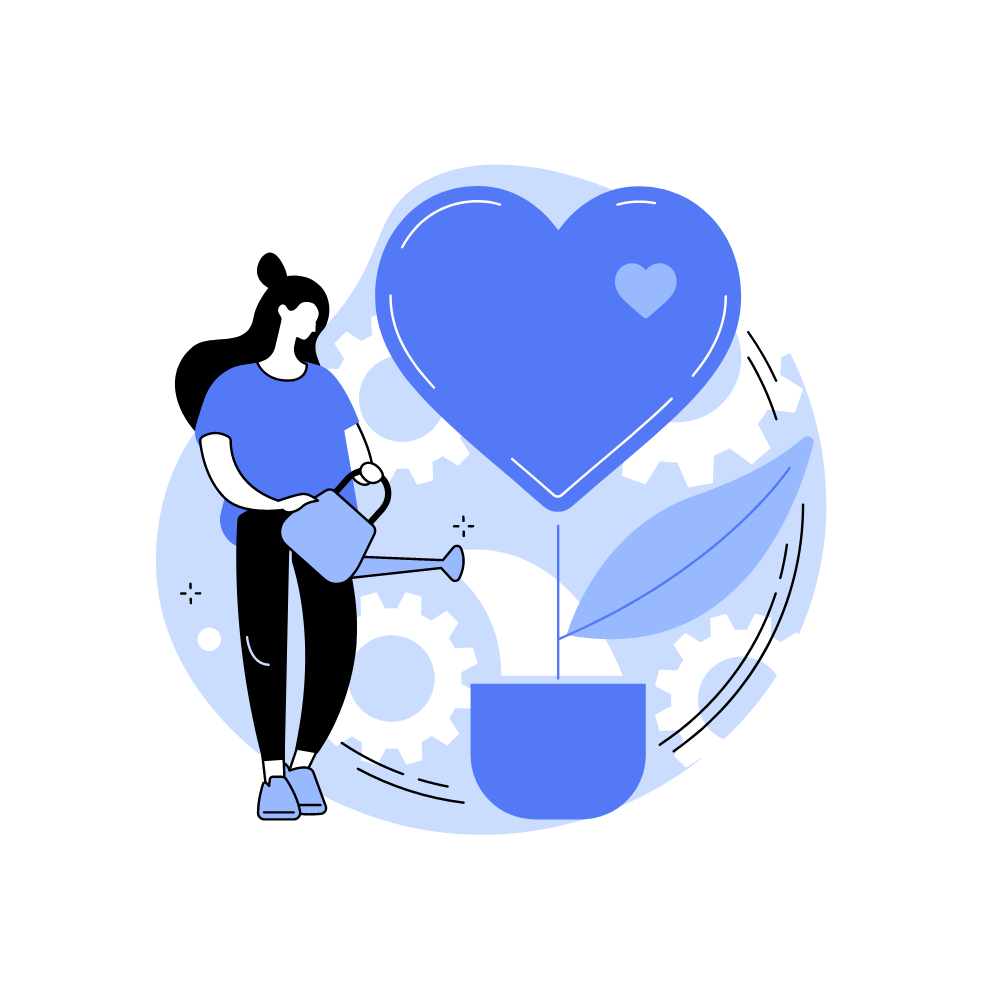 First, because they are non-profit, voluntary and independent; they were created by individuals or groups of people to address various social, environmental, humanitarian or developmental problems. NGOs operate independently of government control and are usually driven by a specific mission or cause. They may have a local, national or international focus, and range in size from small to large international organizations. And LMS for NGO is a critical aspect of their business.
The initiatives NGOs undertake are funded by donations, grants, membership dues and other sources. With the money they raise, they are able to finance the projects they wish to carry out. Today to make projects viable they need a learning environment such as the LMS to be implemented. Because it is a tool that is hosted in the cloud, users can log in from any device and the content and information is concentrated in one place. Therefore, the LMS for NGO is a tool that allows you to meet your goals on a small, medium and large scale.
The LMS for NGOs is the means for the realization of projects that aim to generate an impact on society.
We share the case of a client of Aulasneo and makes use of our LMS to meet its goals. Cap-Net is UNDP's global network for capacity development in sustainable water management within the Global Water and Oceans Governance Support Programme.

From Aulasneo we tell you how to choose an LMS for NGO
An LMS is a software application designed to offer, follow and manage online learning content. The use of an LMS can be beneficial for NGOs to carry out all kind of educational programs efficiently.
Now the question would be why use Open edX by Aulasneo for my project?
Course creation and management: Open edX allows tutors to create and set up courses using a variety of content types such as text, multimedia, quizzes and assignments. It gives tools for organizing course content and defining learning sequences.
Assessment and grading: The LMS allows for the set up of tests such as quizzes, exams and assignments. Instructors can set grading policies and use a variety of question types, such as multiple choice, short answer, etc.
Discussion forums: Open edX includes forums where students can interact with each other and with instructors. This fosters collaboration and community building among learners.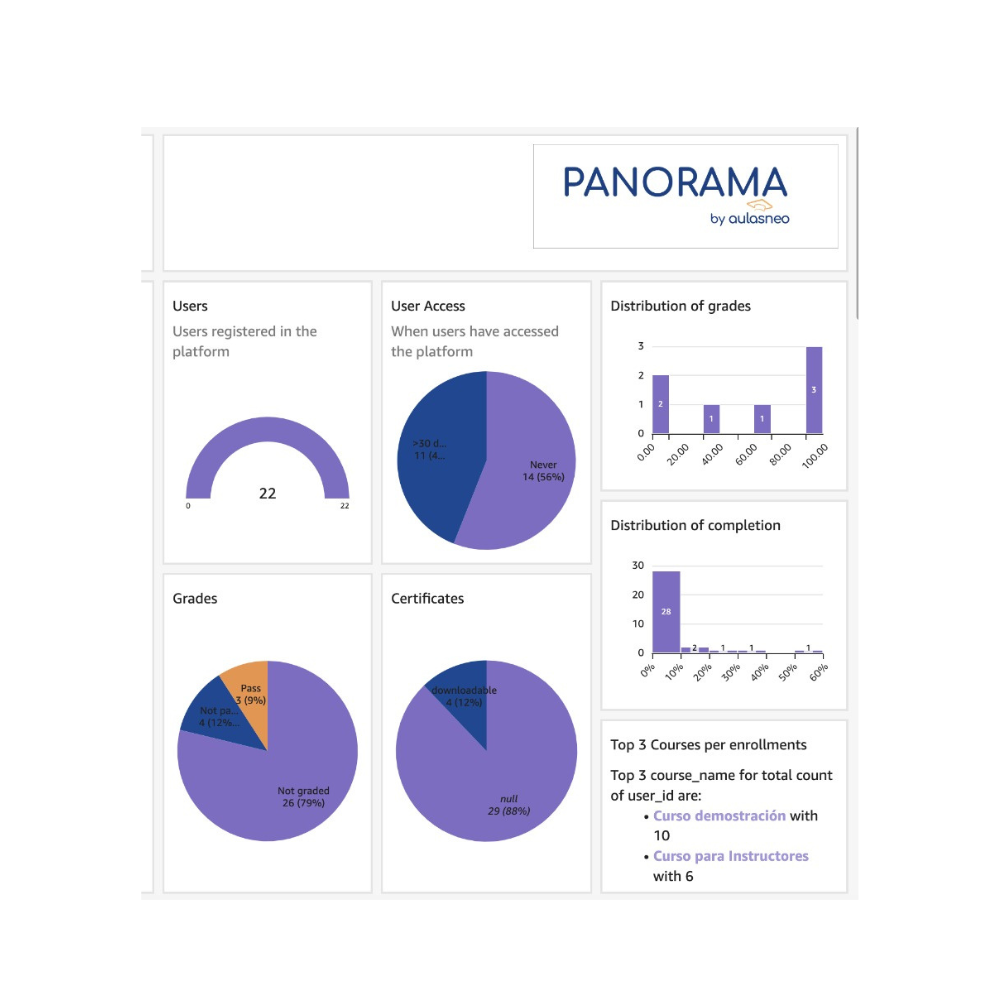 Analytics and reporting: The LMS provides analytics and reporting tools that offer insights into student engagement and performance, in addition to the metrics that the LMS offers natively. In Aulasneo we connect the LMS to Panorama, which is an analytics engine that allows us to know the user's behavior within the learning environment.
Customization and theming: Open edX is highly customizable, allowing institutions to brand their courses and platforms with their own logos, colors and styles. At Aulasneo we offer a customization service that allows clients to offer an experience that is different from the rest.
Other Open edx features
Open source and extensibility: Being open source, Open edX allows customization and extension of its features to meet specific needs. Developers can create and integrate other functionalities using the platform's APIs and architecture.
Mobile accessibility: Open edX offers a responsive design, making it accessible on various devices, including desktops, tablets and smartphones. Mobile applications are also available for iOS and Android platforms.
Collaborative authoring: Open edX supports collaborative content authoring, allowing multiple authors to work together on course materials.

Certificates and credentials: The platform supports the issuance of certificates upon course completion. Institutions can configure the eligibility criteria for certificates.
Internationalization and multilingual support: Open edX supports multiple languages and provides tools to translate course content and user interfaces.
LMS for NGO
At Aulasneo we are convinced that LMSs are the tool that allows NGOs to make social, environmental, etc. projects viable. Because the user can connect from anywhere in the world, with any type of device and with an internet or data connection.
As an agent of change we contribute to reduce the digital divide. We understand that the processes that people go through in a learning environment are for training and to overcome the obstacles they face every day. That is why Aulasneo offers an LMS, which is mobile responsive, robust and scalable, so that your teaching project can become a reality.

To learn more about our proposal we invite you to meet us.