A Must-Watch Video Guide for Instructional Designers
Open edX Studio
As creators and facilitators of digital learning, you understand the importance of having a robust and versatile authoring platform. The Open edX Studio authoring tool stands as an excellent choice, offering unparalleled flexibility to craft engaging, informative, and user-friendly courses.
To help you take full advantage of what Open edX Studio has to offer, we've curated a series of step-by-step how-to videos. Whether you're a beginner or an experienced user, these resources are designed to help you create the best learning experience for your audience.
1. Customizing Your Course with Custom Pages – [Video]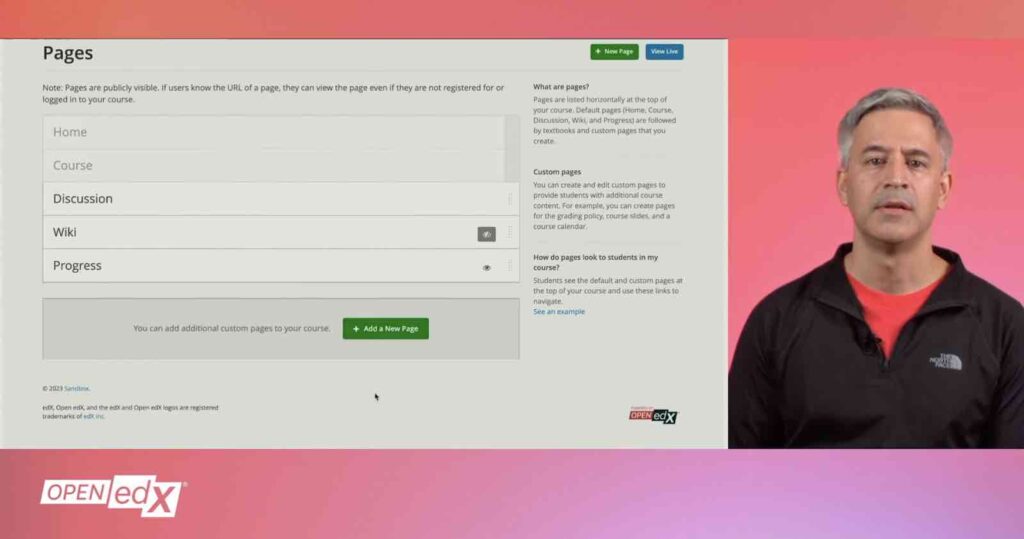 Customization is the key to creating an immersive learning environment. This video guides you through the process of adding custom pages to your Open edX course using the authoring tool "Studio." Whether you want to include supplementary resources, FAQs, or instructor introductions, this tutorial will help you craft a unique course that resonates with your learners.
2. Streamline Communication with Updates and Handouts – [Video]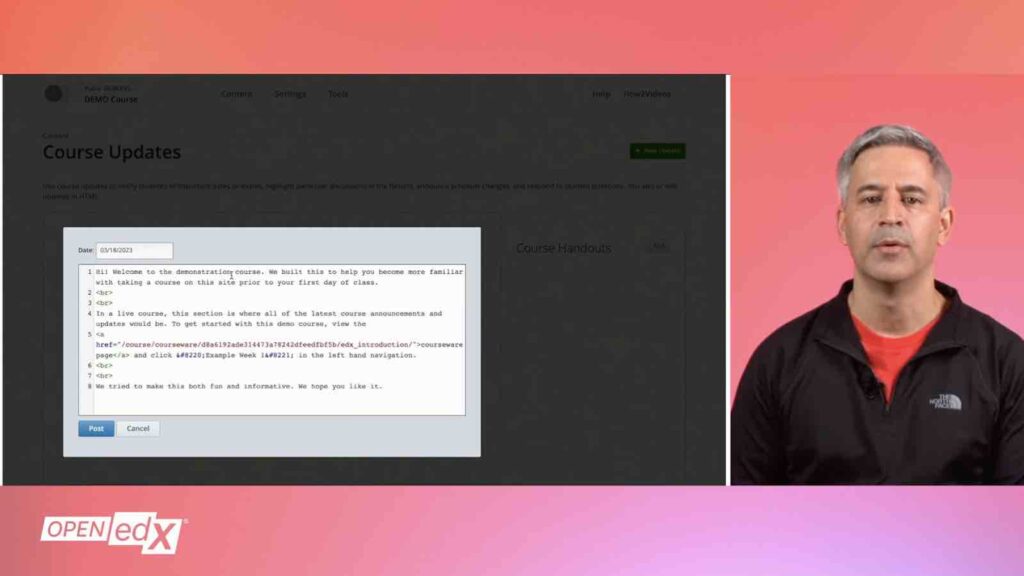 Keeping your learners informed and engaged is crucial for a successful learning experience. Learn how to effectively share course updates, announcements, and handouts using Open edX Studio. This video demonstrates the simple steps to keep your learners in the loop and ensure they have access to essential course materials.
3. Empower Your Team: Granting Staff Permissions – [Video]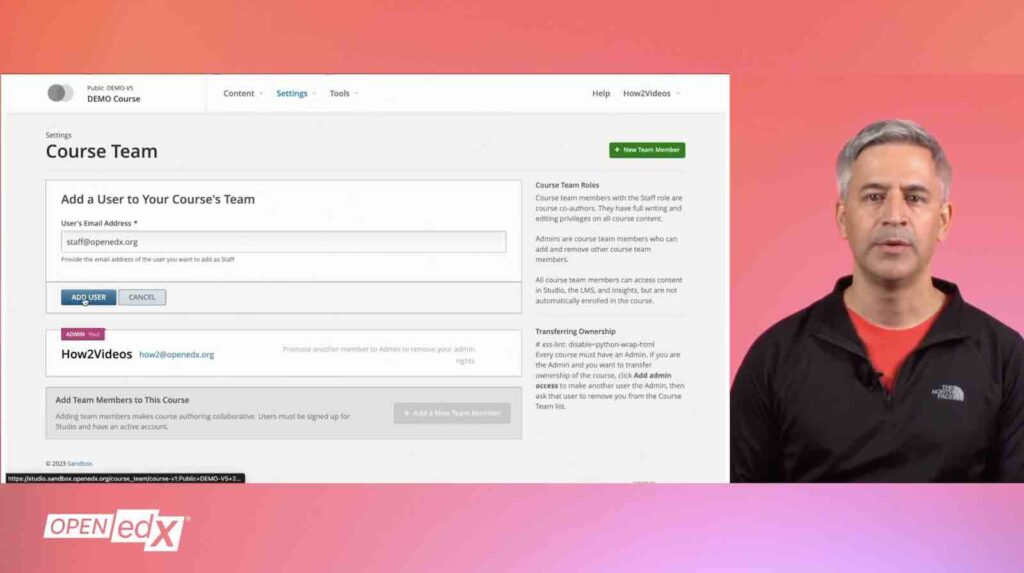 Collaboration is at the heart of effective course design. In this tutorial, you'll discover how to grant staff permissions to your Open edX course. From co-instructors to teaching assistants, the platform enables you to delegate responsibilities seamlessly, fostering a productive and dynamic learning environment.
4. Segment your Audience: Creating Cohorts and Content Groups – [Video]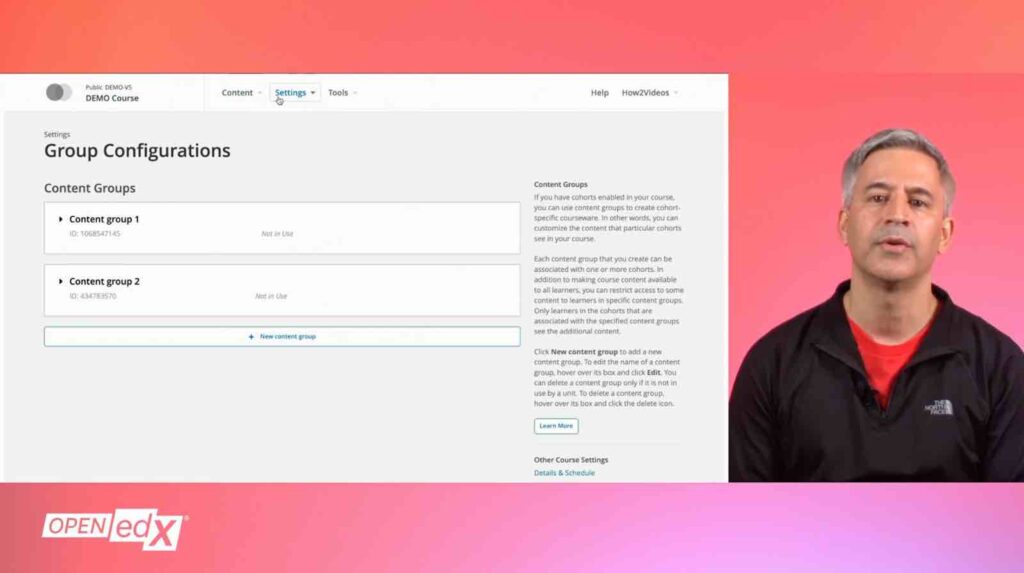 Enhance the learning experience by setting up cohorts and content groups. This video guides you through the process of setting them up. Effectively segment your audience and provide tailored content to suit their needs.
5. Crafting the Perfect Course Description – [Video]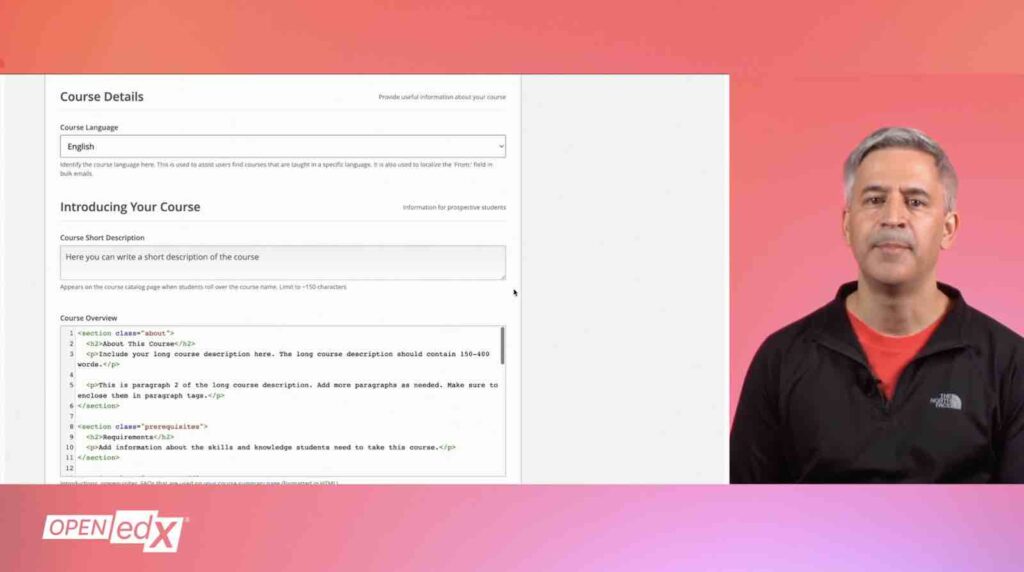 First impressions matter! Learn how to set an engaging course description that attracts and retains learners.
With Open edX Studio, you're not just creating a course, you are crafting a learning experience. By incorporating these features into your course design, you can create a learning environment that is interactive, engaging, and tailored to your audience's needs.
These five videos are just the tip of the iceberg of what you can do with Open edX Studio. Dive in, explore, and unlock your course design potential!
Remember, the key to successful course design lies in continual learning and experimentation. So, go ahead, take the first step, and start creating your dream course in the Open edX platform today!
Learn about the installation options of Open edX in this article.
Learn about our plans to host and maintain your Open edX platform in this article.
Want to know how your organization can use the Open edX platform to manage its online training projects?
This article was published in the Open edX Blog