Open edX LMS learning solutions
Virtual campus – Learning tools – Data analytics – Content management
Everything your institution needs to make your e-learning project come true.
NGOs – Universities – Academies – Enterprises – Government
We create customized online learning solutions to meet the needs of a wide variety of learning projects, providing organizations with a dynamic and modern platform, with costs tailored to their needs. 
 We provide LMS technology and advanced e-learning services to help organizations make successful online learning projects.
Aulasneo offers you all the power of the Open edX Platform, tailored to your needs.
Open edX is the learning management system (LMS) developed by Harvard, MIT and Stanford.
Since its launch more than 55 million students use it daily.
It is a learning platform made by educators for educators.
The Open edX™ Platform (Fully managed or installed in your servers)
Professional Services: Instructional Design, QC, User Support, Custom Development.
PANORAMA™ Analytics (Fully managed or installed in your servers)
At Aulasneo we are experts in the Open edX LMS, which transforms people's lives through online education. We know how to optimize the numerous resources available for the delivery of virtual courses, so that you can transform your project into reality.
Open edX Platform as a Service
Fully managed (SaaS) with unlimited users.
Our development team is ready to assist you to run a smooth Open edX Site Setup
Our devops team is ready to assist you to run your Open edX Site
Open edX Look & Feel customization
Our frontend developers are ready to help your organization to perform advanced customizations to the Open edX Platform
Our team can support you design, upload and configure your courses taking advantage of all the advanced features of the Open edX
Content QC
( Quality Control)
Our online learning experts can help your organization to deliver courses with the highest content quality.
Panorama & data analytics
Our data analysts can provide customized analytics dashboards in Panorama to address your reporting needs.
Installed in your servers with continuos technical support
Panorama for your Open edX Platform
Our powerful analytics engine installed in your self hosted Open edX Instance
Explore our Blog
We share insights, ideas and the latest news from the EdTech world.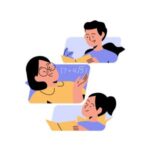 How to start evaluating an LMS Embarking on an online learning journey presents exciting opportunities for growth and development within your organization. However, choosing the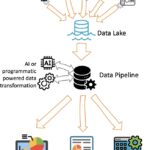 Platforms and systems that support learning activities produce a huge amount of valuable data that requires some form of learning analytics system. Some of them provide a data
Deep Dive into Open edX Analytics: Beyond Quantitative Data in LMS with Aulasneo's Approach Hello everyone, and thank you for joining me today. I recently had the privilege
Our Open edX LMS platform
Organize all your course offerings and contents in one unique versatile place.
A wide range of automated or instructor-graded assessment options provide numerous grading alternatives.
Thanks to the Video Conferencing Module (live streaming), courses can be enriched by live interaction between instructors and students, regardless of their location.
Once the pass requirements for each course have been completed, a certificate is generated, with a unique verification code.
Usage Reports and Grading Reports
Analyse the performance of each course with a detailed progress report for each student and their grades.
Enable your online shop to allow your students to pay electronically and sell your courses with numerous payment methods.
From small institutions with a few students to large projects with thousands of users.
Our focus is on accompanying them to build an engaging learning experience. 
If you are part of an educational institution and you need to develop a portal that provides remote courses (virtual classrooms), in self-service mode (i.e. the student chooses his own pace of progress) or in instructor-guided mode, we can help you.
NGOs & Governmental Agencies
If you need a customized portal to launch a social or governmental project, our platform adapts to the needs of the organization, allows you to implement resources to make your project more efficient and reach a larger audience.
We develop customized portals that adapt to the training needs of each company, either for its employees (HR courses, Health and Safety, Sales Techniques, Product Training, Internal Processes), or for external agents (Suppliers, External Technicians, External Vendors, etc).
Advanced Analytics for the Open edX Platform
With PANORAMA, our exclusive Analytics engine,  decision makers can have a high-level view of enrolments, learner performance and participation at the organisational level. In addition, they have the possibility to drill down to specific courses or learners if needed.
At Aulasneo we are AWS Partners, within the ISV (Independent Service Vendors) route. We have reached this level of partnership after completing the FTR (AWS foundational Technical Review) with an AWS solution architect. This verification process certifies that our Open edX solution mounted on the AWS cloud meets all the requirements of the AWS Well Architectured Framework, whose 6 pillars are: Operational Excellence Pillar, Security Pillar, Reliability Pillar, Performance Efficiency Pillar, Cost Optimisation Pillar and Sustainability Pillar.
In short, our solution has a scalable, redundant, resilient and cost-optimised infrastructure.
In addition to our certification, as part of the AWS partner program, we have numerous tools and access to specialized resources in cutting-edge technologies. We provide ongoing training to our customers.
This allows us to lead innovations for our customers and to access specialists from all over the world to solve the challenges they face.