LMS for Universities
Open edX for universities is a platform that we offer in Aulasneo is based on Open edX technology. The 10 most important universities in the world use Open edX LMS (Learning Management System) as a learning tool. Open edX for Universities offers diverse options for online or asynchronous learning.
An LMS is a platform where teacher and student can access all course-related content, assignments, quizzes, forums and other resources. This helps to organize and streamline the learning process.
Learn more about the advantages.
Efficient content delivery: LMSs allow teachers to upload and share content in order. This makes content delivery consistent and efficient. You can also connect thanks to integration modules with Zoom, Meet, Mentimiter, H5P, which are tools used to deliver lectures.
24/7 accessibility: Open edX offers online access to course materials and resources, allowing students to learn at their own pace. This is especially important for non-traditional or part-time students who may have other commitments.
Distance and blended learning: Virtual environments facilitate these learning models. They allow universities to offer courses to a larger number of students. You can connect to the LMS in any place.
Submission and grading of assignments: LMSs allow students to submit assignments electronically, and professors can provide comments and grades digitally. This streamlines the grading process and reduces the administrative burden.
Discussion and collaboration: LMSs include debate forums and collaboration tools that encourage interaction and engagement between students and tutors, even in online courses. This allows for generating dialogue and making the learning process richer, due to the sharing of different experiences.
Assessment and quizzes: LMSs allow instructors to create and administer online quizzes and assessments. In Open edX you can create quizzes and set the option for the questions to be randomized. This means that all students will receive the questions in a different order. This will allow for greater efficiency in assessing the overall results of the exam. When evaluating, the number of attempts the student has to answer can be set.
Reduced administrative workload: By automating the recording of attendance, evaluations and submission of assignments, it reduces the workload of instructors. As a result, it allows them to focus more on teaching and interacting with students.
4 key advantages of our LMS for universities
Analytics and tracking: LMSs provide information on student progress and engagement, allowing instructors to monitor participation. Tracking performance allows for the identification of areas where additional support may be needed. Aulasneo offers the LMS connected to Panorama, an analytics engine. This gives us a general and particular snapshot of the development of a course and the performance of each learner.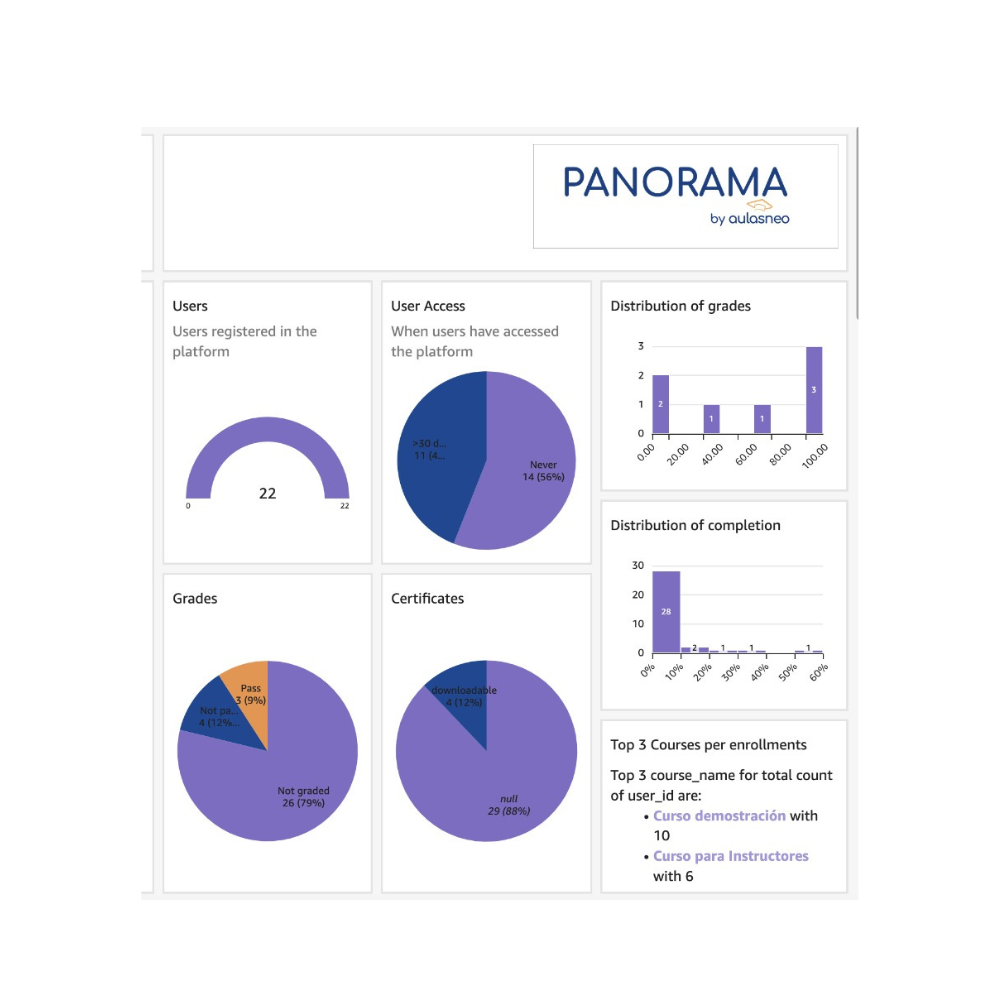 Panorama is a tool that allows us to understand how the user behaves within the LMS, this implies that variables are defined and that these give the data that the Universities want to know.
As it is linked to an analytics engine, it allows us to see what we are doing well and what we can improve within the LMS. This will allow the Institution to improve the quality of your courses and as a result you will be able to expand your business or enlarge the number of students.
Data security and privacy: Our LMS is hosted in the Amazon Web Services cloud, this is a network that is designed to protect information, identities and devices. When you enter the virtual campus you can have secure access and the protection of your data and students is protected. Therefore, the user experience will be in a safe and reliable environment.
Scalability: Aulasneo offer an LMS that can host a large number of students and courses, this allows any university to expand its educational offerings. Our platform can host more than one million users, logging in at the same time and performing any action within the learning environment.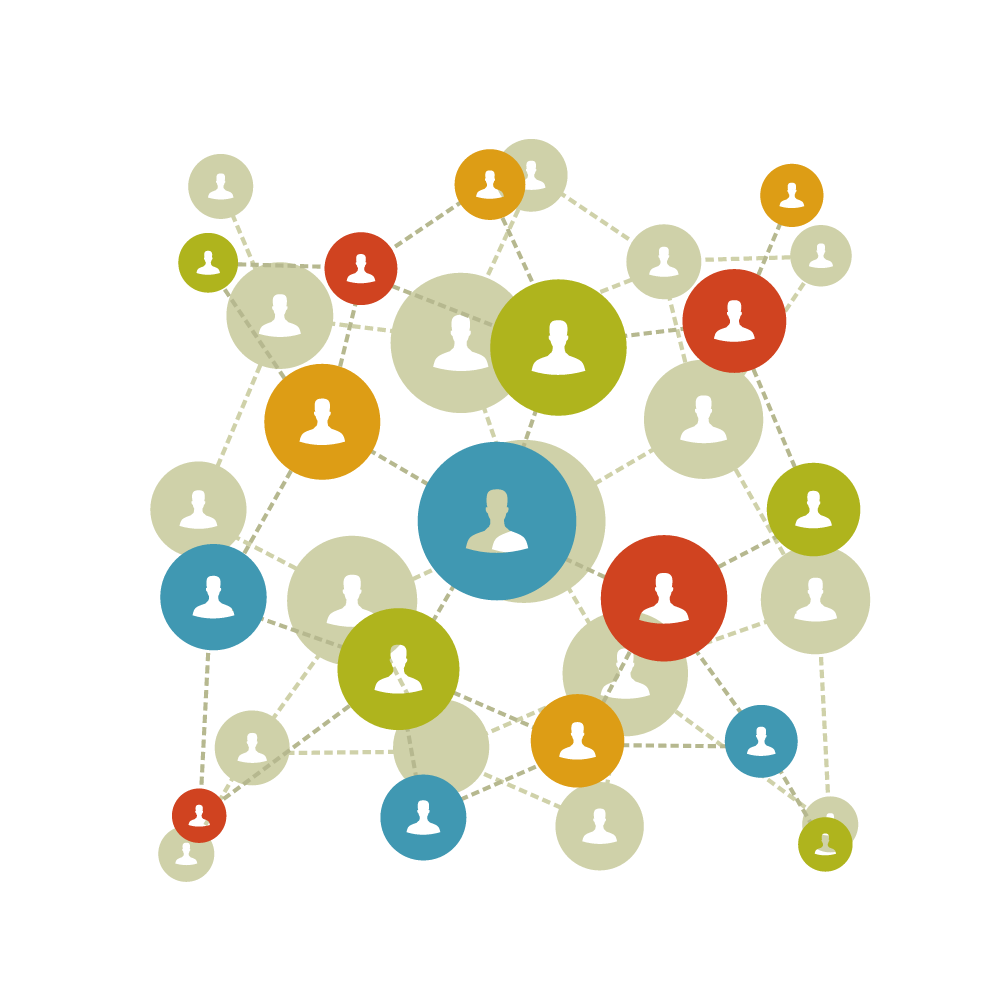 The LMS we offer supports unlimited users, working at the same time.
Our vision with LMS for universities
In Aulasneo we understand that Universities work with more than one LMS, since each one adapts to the needs of the different educational projects that are presented during the academic cycles.
In addition to the LMS, Aulasneo offers a data reporting service, Panorama, developed in order to offer our customers a plus, a tool that helps them improve their learning environment.
Open edX is a great opportunity to make large-scale educational projects, where the priority is to worry about the content and not whether the system supports a number of users.
Open edX for Universities offers a range of possibilities for online or asynchronous learning.
We invite you to learn more about Open edX.
And if you have an educational project underway, we are ready to advise you. Contact us!