How to design successful MOOCs: Keys to design a successful MOOC. What is the fundamental role of using an LMS?
At Aulasneo we understand that the key to the success of a mooc. The student must go through a satisfactory learning experience. In aulasneo we offer an LMS based on Open edX technology. This responds to the needs of students and institutions that generate MOOCs, as it is a platform with a friendly interface, plus one can connect from any device, anywhere and anytime you want.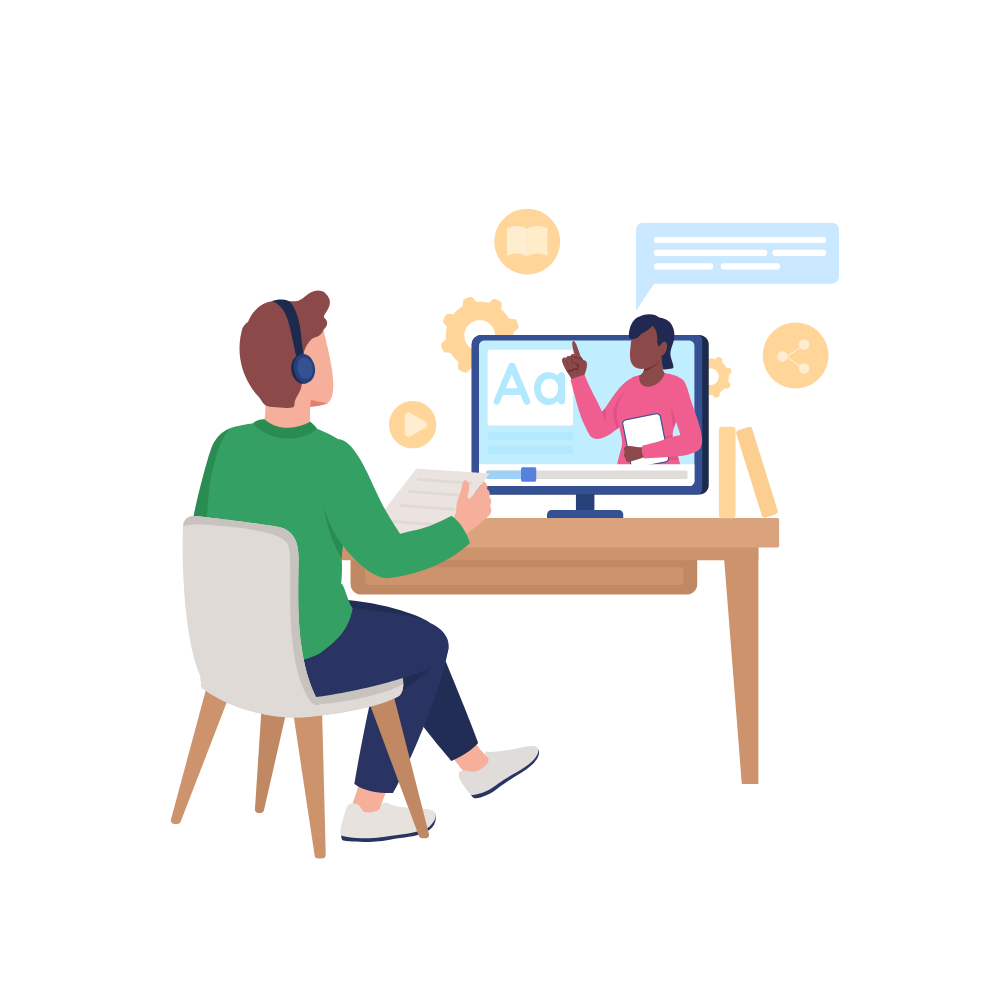 At the present time we observe the exponential growth of access by the peoples to various devices and the Internet. This has allowed the ways of training to expand and the gap of access to knowledge to shorten.
At the present time we see that there is a boom in online education, and this is where MOOCs (Massive Open Online Courses) are the guide to global learning. Virtual courses have democratized higher education, providing unlimited learning chances.
But how do you go about design successful MOOCs?
Below we propose to explore some key strategies and we will also discuss the importance of using a Learning Management System (LMS), in our case Open edX to manage MOOCs and provide a better experience for students.
When sitting down to design a successful MOOC, it is important to define some parameters: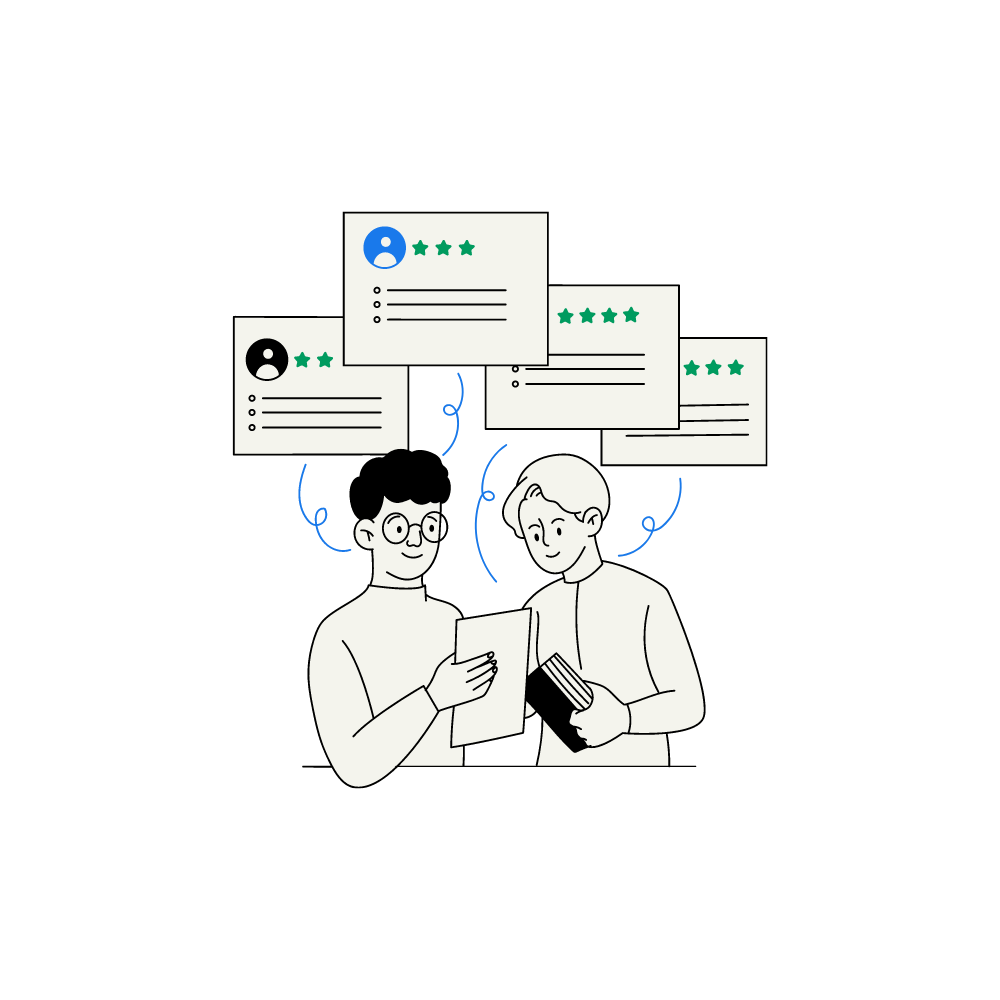 Be clear about the goals and public : the first step is to define the learning goals and have in mind who the course is aimed at. This solid foundation is the compass that will guide the entire process.
Define a coherent structure: Organizing the content into thematic modules or units creates a clear and easy-to-follow structure. This logical arrangement makes it easier for students to follow a cohesive learning path.
Use diverse tools: In order to keep learners' attention and engagement, you can use videos, readings, interactive quizzes and hands-on exercises, etc. The important thing is to offer multiple ways to assimilate the content.
Promote spaces for participation and collective work: We can make MOOCs an active experience, where interaction among students is facilitated through discussion forums, work groups and collaborative projects, to encourage deeper learning.
The role of assessments: They should be meaningful, i.e., challenge and measure progress. Assessments should be more than tests; they should guide learning and provide constructive feedback.
After all the MOOC is designed, you have to think about where you are going to host it and that is why the use of an LMS plays a key role. Aulasneo provides an LMS based on Open edX technology. It allows content management, facilitates the organization of online courses on a large scale. The LMS plays a crucial role in the student experience since it is the place where we will host the MOOC.
What does the use of the LMS allow us to do when implementing a MOOC:
Organize the course design: Open edX has a structure, where content can be organized into sections, subsections and units. This allows for easy navigation. This makes students focus on their learning process.
Interact dynamically: the LMS provided by Aulasneo has communication functions, such as forums, which allow creating a space to discuss ideas, ask questions and collaborate, turning a MOOC into a virtual learning community.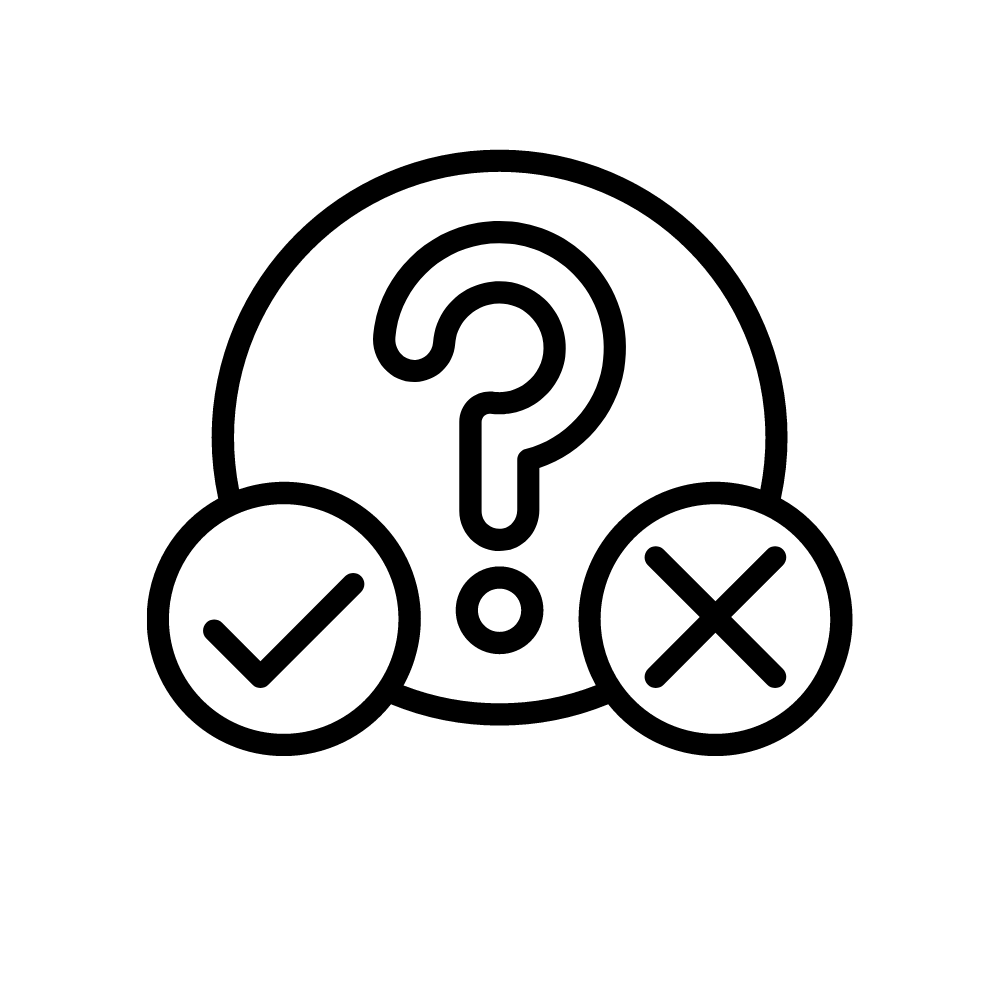 Assessment and feedback: Open edX allows for the creation and administration of quizzes, exams and assignments. Instructors can assess students' progress and provide personalized feedback based on their answers.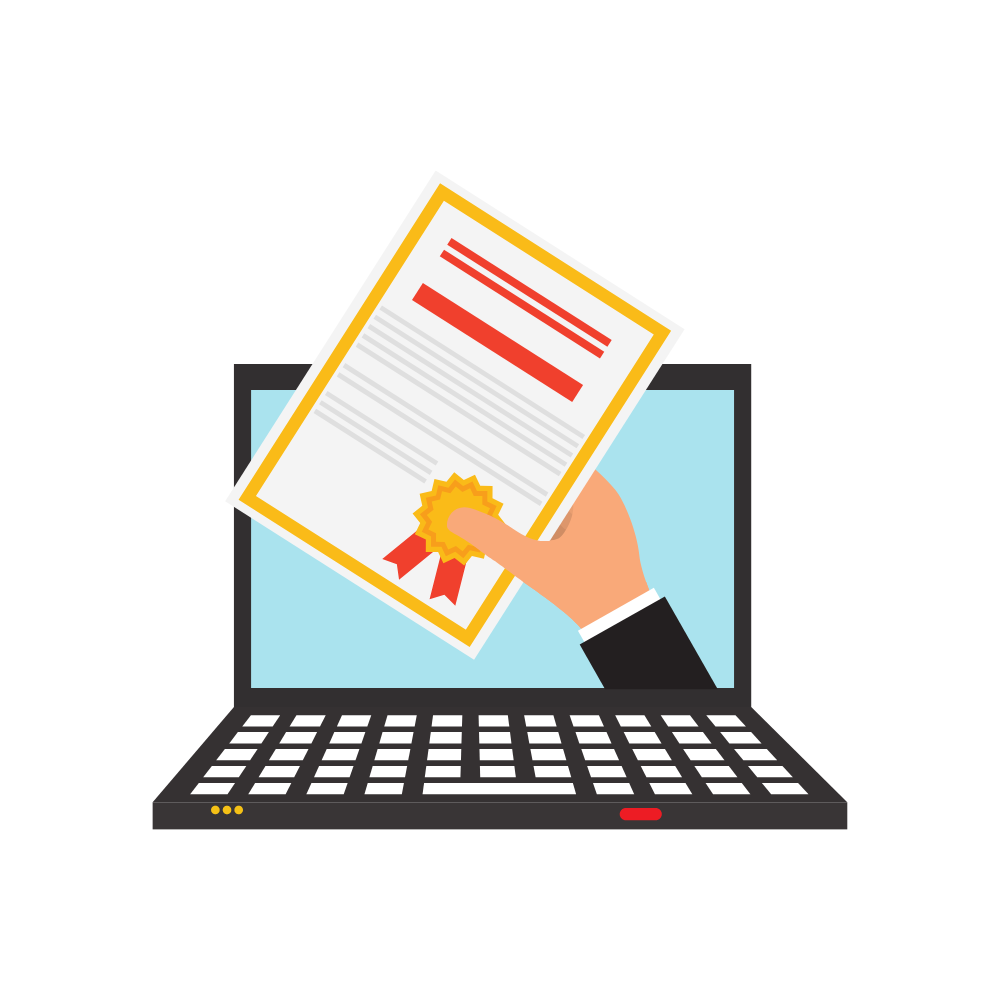 Use of tools to make the learning process dynamic: In our LMS you can upload videos, audios, images. In addition, you can have live sessions since Zoom, Meet can be integrated. And nowadays you can integrate tools for students to learn by playing, such as H5P or any other gamming tool.
Give personalized tracking: Open edX allows learners to see their progress and participation throughout the course, giving them a clear view of their progress and areas for improvement.

Automation: In Open edX you can automate certain administrative aspects, such as student enrollment, scheduled content delivery and etc.
More features of Open edX
Certificates and Recognition: Open edX allows the issuance of certificates at the end of the course. In addition, these can be shared on social networks directly from the LMS. This can be useful for students who wish to showcase their skills.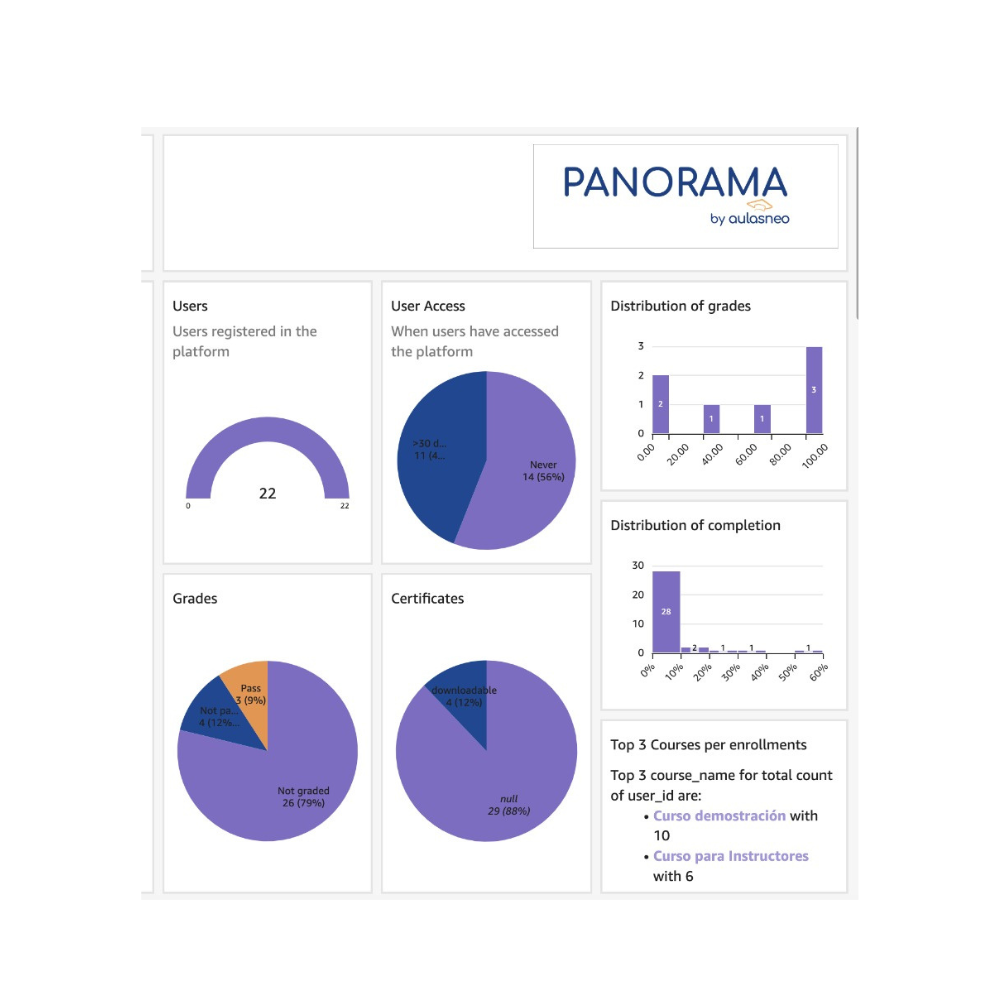 Monitoring and Analytics: In Aulasneo we understand that data collection is key in the learning process because it will allow us to have a deep insight into the performance of students. At the same time, we know the effectiveness of the course, which allows adjustments in real time and allows us to rethink the points to improve as tutors. At Aulasneo we have developed PANORAMA, a usage report analysis engine, which allows you to know the student's performance and the level of engagement they have in the course.
Scalability: The LMS provided by Aulasneo, allows hosting thousands of users simultaneously, which is essential for MOOCs that can convene many people.
Security and Privacy: Aulasneo has its LMS installed in the AWS cloud infrastructure, for this it had to certify its architecture, and that they give the endorsement that it is safe. So this allows the student to enter the learning environment to feel protected and that their data is safe.
Universal access: We can guarantee that the content is accessible to everyone, regardless of their location, device or skills. Aulasneo provide an LMS that you can connect to from any device without any problem. It is a tool designed for people's accessibility.
Finally, as a summary
Our counsel is that when designing a MOOC, consider that the learning environment where you are going to mount them is crucial. At Aulasneo we have a pedagogical and technical team that can bring you in your MOOC implementation process.

As agents of change, we believe that the LMS we offer is the tool that will allow great number of people to be educated and trained. We are convinced that collaborative work is the way in which we can reduce the digital divide.
If you want to know more about our LMS contact us.