Starting the series of articles "getting to know the world of the Open edX™ platform" today we answer the first questions:
What is Open edX? What are the advantages of Open edX?
Open edX is an open source online learning platform orignially developed by the edX team (now know as TCRIL), a non-profit organisation founded by MIT and Harvard.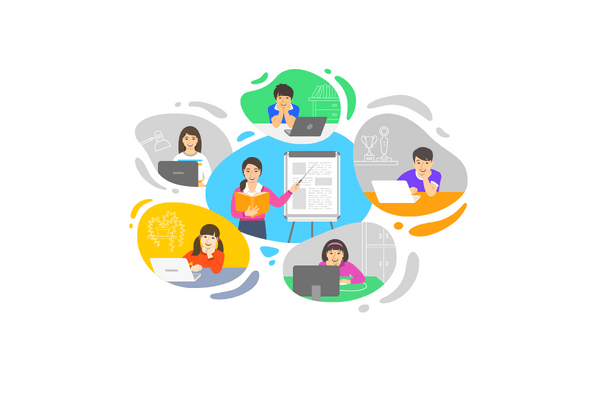 The platform offers a variety of features for the creation and delivery of online courses, including the ability to create courses with multimedia content, assessments and online discussions. It allows the incorporation of synchronous (live lectures) and asynchronous (recorded videos, lectures, forums) content, as well as the ability to schedule or restrict the publication of content according to defined requirements. It also offers integration with other educational tools, such as Zoom, H5P and data analysis such as our exclusive PANORAMA analytics engine.
This platform is used by educational institutions, academies, companies, governments and non-profit organisations to offer online courses and training programmes.
Some of the advantages of using the Open edX platform include:
Open source: since it is open source software, users have access to the source code and can customise and adapt the platform to their specific needs.
Great flexibility: it allows for the creation and delivery of a wide variety of courses, from traditional online courses to certification programmes and continuing education programmes.
Integration with other tools: Open edX integrates easily with other educational tools, such as reporting systems, CRMs and data analytics, allowing for better course management and better tracking of student performance.
Active community: it has a large community of developers and users who collaborate in the development and improvement of the platform, which guarantees constant progress and updates.
Scalability: Open edX is scalable, which means that it can be adapted to the needs of any size of organisation, from small educational institutions to large companies.
Accessibility: The platform is designed to be accessible for students with disabilities, complying with WCAG 2.0 accessibility standards.
Open edX is an excellent choice for organisations looking to deliver high quality distance education and measure the impact of their educational programmes.
Want to know how your organisation can use the Open edX platform to manage its online training projects?